Insight to Health & Wellness, Inc.
At Insight to Health & Wellness, Dr. Vance has established an integrative medical approach that emphasizes the concepts of functional and restorative medicine while embracing and utilizing medical advances that allow us to assess and promote our health.
Key elements of functional medicine include: individualized care over protocol medicine, natural over synthetic treatment when possible and optimal over normal standards. Most importantly, functional medicine insists on identifying and treating the cause rather than just the effect of our symptoms.
At Insight to Health & Wellness, we recognize the inherent complexity and connections between cellular and biological function with our ever-changing environment. Therefore, we take advantage of this great era of technology to assess all aspects of our health.
From nutritional analysis of blood tests to in-house testing with Bioimpedance Analysis, Heart Rate Variability and Digital Pulse Analysis, we peer into cellular, hormonal, structural, and even autonomic nervous system function. Of course, genetic analysis provides not only a fascinating peek into our potential risks but more importantly provides a window into our individualized treatment options. This is truly personalized medicine.
Our mission at Insight to Health & Wellness is quite simple: to forge a partnership with each of our patients and to achieve true health and vitality. We are committed to utilizing science, technology and nature to promote longevity and quality of life in our patients.
Our Team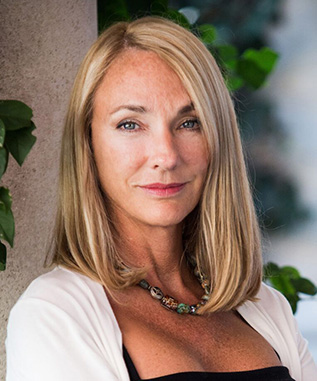 Nancy J. Vance, MD, FAARFM

Dr. Nancy Vance is the founder and president of Insight to Health & Wellness which specializes in integrative and functional medicine. She had discovered her passion for science and chemistry during her first two years of medical school. However, thereafter she soon discovered the limitations of a disease based medical system where the concept of prevention was reduced to detection that occurs long after the initiation of disease. After practicing traditional medicine for many years she discovered (with delight) functional medicine - where prevention takes center stage and treatment of the patient, rather than the disease, is the priority.

Dr. Vance received her medical degree from Southern Illinois University and completed her residency in Emergency Medicine at Chandler Hospital in Lexington KY. She received her undergraduate degree from University of Illinois where she graduated with highest honors. Dr. Vance had practiced traditional medicine for many years in emergency medicine as owner and director of Emergency Medical Care(2) and also served as Director of Emergency Medical Services for Rockcastle County. Dr. Vance is now one of only 3,500 physicians awarded a Fellowship in Anti-Aging, Regenerative and Functional Medicine and is only one of approximately 50,000 physicians trained and certified by the American Academy of Anti-Aging Medicine. In addition, Dr. Vance has since completed an aAdvanced Fellowship in Anti-Aging, Regnerative, and Functional Medicine.

Currently, Dr. Vance is engrossed in training in Nutrigenomics and DNA Methylation studies as she continues to research the most advanced methods to maintain the health and vitality of her patients.


Learn more about Dr. Nancy Vance, MD, FAARFM
Read More